Angels are on their way to you already!
Welcome into the Angel ~Pay it Forward ~Dimension
RITUAL: MEANS CEREMONY to welcome Angels into your life

To welcome them, there is a small ceremony you need to do at home to greet them when it is time, which corresponds to the time I will be doing a ceremony also!
You pick a place in your home with
1. One white candle that you have blessed
2. One white flower(s) or a white plant with a white flower(s) next to the candle
3. Three prayer requests written down and put in an envelope
4. Names and addresses of the next three you are sending them to, placed in the same envelope.
(If you do not know the three people that day, it is okay.)
5. One apple put on top of the envelope.
Ceremony: Before you greet the Angels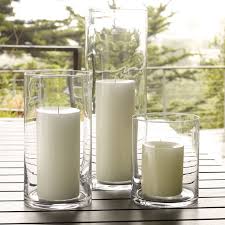 Light the candle, and tend to it while the Angels stay with you.

If the candle should finish, light a new one.

Daily light the white candle burning while they are with you.

Read more here: https://drsarahlarsen.com/mystery-enchantment-and-ritual/

Make sure to put it out when you are not at home and re-light it when you return; just bless it again.
On the agreed time, you will literally open the door and welcome the Angels by saying:
"Welcome, Angels that have been sent to me. Please, come in! Thank you for coming here and blessing all the people that I come in contact with and that enter my home.

Thank you for choosing me and my loved ones to spread the blessings of joy, love, wisdom, and accelerated growth and evolution.

Thank you for assisting me and manifesting my three prayers that lay on my heart."
The Angels stay with you for five days.
On the agreed day of sharing your Angels, you open your door and send the Angels with love to your (3) friends whom you clearly announce by name and address.

This is when you have to know the names and addresses of the people you will share Angels with! This is you paying it forward!
If you are unable to be home when they depart, please take the names and addresses with you.

At your designated time, picture yourself opening the door, read the names and addresses, thank the Angels, and send them on their way.

The three people you have chosen will open their doors on the chosen date and time, please know what that is) the corresponding time where they are, and receive the Gift of the Angels.

Visit this page to understand why the Angels want to visit you and How it all started! This has what follows https://drsarahlarsen.com/mystery-enchantment-and-ritual/

There you will find the complete note:
Note from the HELPING ANGELS
We have taken the form of helping angels, and the pleasure it gives us to help others is substantial. We hope to grace everyone's lives with a taste of Divine love, grace, and the blessings of God. It is rare for anyone to be bathed in unconditional love for any length of time. Our energy is subtle, gentle, and very powerful.
It seeks the low places, like water, to nurture, correct, and allow healing energy to grow. Everyone wants to be loving, generous, and gracious in her/his expansive life, but we often fall into routines that don't serve us well and hold back our growth. We hold your problems up to the light of your awareness as well as our own to smooth out the rough edges and corners so that they can be brushed away like the film on your teeth after a night's sleep. Do not despair. Everyone has material that needs to be healed and brought into the light.
This is the nature of the world. We recognize this in our work and do not judge or criticize anyone who welcomes us into her/his home. We just roll up our sleeves when we come in and do the deep cleaning housework that everyone appreciates but may not discern what manifests from it in life.
The nature of love is invisible, steady, and sure.

Resources for you to send your friends:

https://drsarahlarsen.com/my-friend-asked-if-i-want-to-receive-angels-what-does-that-mean/



Resources to send your friends:
https://drsarahlarsen.com/my-friend-asked-if-i-want-to-receive-angels-what-does-that-mean/

https://drsarahlarsen.com/mystery-enchantment-and-ritual/


The picture was taken by me
(Dr. Sarah Larsen) in Sicily, Italy.

It was taken on the day
Nativity of the Virgin Mary (September 8)

Mother Mary is known to be the Queen of Angels




With my whole heart,
I welcome you to Miracle Makers
Welcome,
Dr. Sarah Larsen

Connect with me on Facebook:
https://www.facebook.com/DoctorSarahLarsen