Get Started
Welcome to Miracle Makers Academy
---

Miracle Makers Academy Community

Put this in your Calendar Now:


Weekly Mentoring
Call-in show with Dr. Sarah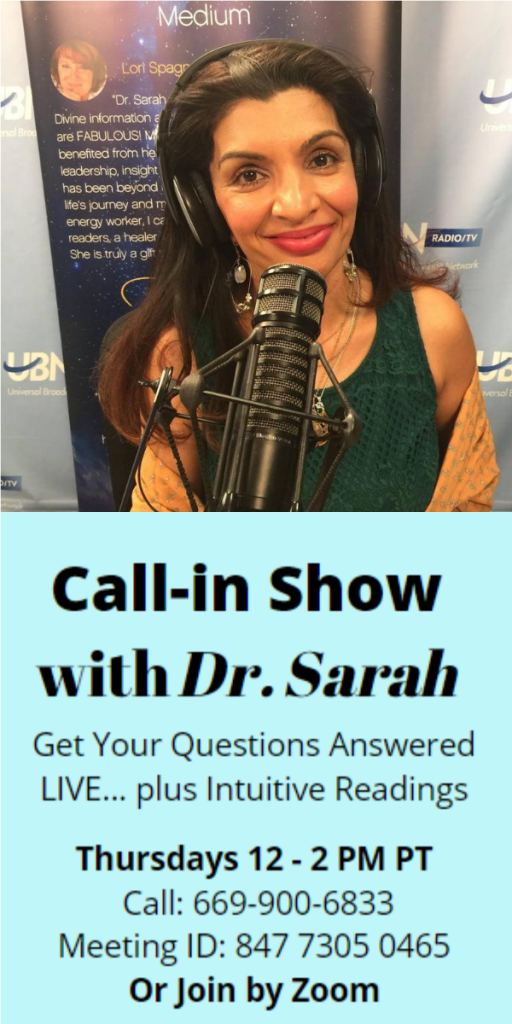 Get Your Questions Answered LIVE…
plus Intuitive Guidance
You are creating, receiving, and witnessingEnergy Medicine, Medical Intuition, and Relationship Guidance to Live an Extraordinary Life!
You areManifesting vibrant health, relationships with depth and love... and a career or business thatis prosperous, purposeful, and balanced... is yours to create when you get your energy right!
So much gratitude, appreciation, and love
Warmly,Sarah Larsen M.D. and Greg LarsenExtend your Life and what you value,
P.S.


You can contact us here:
https://drsarahlarsen.com/contact/



Schedule it right now, you get answers to your most pressing questions!

Enjoy learning from others sharing their lives! You do not have to do it alone!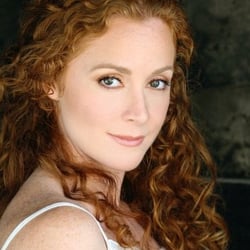 Natalie Koltz
We are answering your questions!
Thursdays at Noon!
12 PM Pacific / 3 PM Eastern
Call: 669-900-6833
Meeting ID: 847 7305 0465
Or join the show by Zoom!
Join by Zoom from a PC, Mac, iPad, iPhone or Android device
Please click this URL to join.

https://us02web.zoom.us/j/84773050465
and we
Broadcast LIVE on Dr. Sarah's Facebook Community page!

Click here to watch!
Pacific Time: Thursdays at 12 Noon – 2 pm (Pacific Time (US) PDT UTC-7)
Mountain Time: Thursdays at 1 pm – 3 pm (Mountain Time (US) MDT UTC-6)
Central Time: Thursdays at 2 pm – 4 pm (Central Time (US) CDT UTC-5)
Eastern Time: Thursdays at 3 pm – 5 pm (Eastern Time (US) EDT UTC-4)
Rio de Janeiro, Brazil: Thursdays at 4 pm – 6 pm (Rio de Janeiro, Brazil -03 UTC-3)
London, United Kingdom GMT Thursdays at 7 pm – 9 pm
UTC UTC Thursdays at 7 pm – 9 pm
Australia Sydney, Australia 7:00 AM Friday, in Sydney NSW, Australia Sydney, Australia
Auckland, New Zealand 9:00 AM Friday, in Auckland, New Zealand (Auckland, New Zealand NZDT UTC+13)
This is an opportunity to get Get into action – ask your question and get a life-transforming answer!
Please click this URL to join.https://us02web.zoom.us/j/84773050465



MasterClasses are for members!
"Before attending a MasterClass, I believed that I was broken. Crippled with multiple back surgeries, a tight heart from a failed marriage, lost thoughts running around in my brain, and a career in shambles, I thought that I was just powerless. But, something shifted in the way I saw the world as a result of this class. Instead of feeling like a victim, I had a fresh start. Instead of seeing loss, I started to see possibilities.
For example, what if my vulnerabilities connected me to others with unbridled empathy? But, it just wasn't my thoughts that changed. Within days of this session, my life was actually changed. First, a new home. Then, new career interviews. And even further, new dating possibilities…
Could just one session really transform a life? Really? Yes. It did! And, it will for you too!" ~ Andrew
Clarify and Create What You Want with Dr. Sarah Larsen
If you are feeling stuck or feel challenged by obstacles in your life, your relationships, and love, or especially your health, then one-on-one time with me will afford you the most rapid level of information.
Inquire about working together here!
"My sessions with Dr. Sarah Larsen were one of the most extraordinary healing experiences I have ever experienced.

She has an innate ability to scan the body and intuitively diagnose areas in the body that need support via physical touch, nutrition, or emotional support.

I am in the Health and Wellness field and have worked with many health experts and practitioners and I can honestly say that Dr. Sarah is one of the best!

I was in a physical crisis situation a few months ago and Dr. Sarah spent three sessions with me and brought me from an acute place of anxiety to a restored place of physical and emotional balance.

Her nurturing and patient caring was remarkable and I am forever grateful for her support. I highly recommend Dr. Sarah Larsen."

~ Dawna Shuman, Lighthouse PR
---
Quantum Physicits joke for those who read Heisenberg and Schrödinger
Heisenberg and Schrödinger get pulled over for speeding. The cop asks Heisenberg "Do you know how fast you were going?" Heisenberg replies, "No, but we know exactly where we are!" The officer looks at him confused and says "you were going 108 miles per hour!" Heisenberg throws his arms up and cries, "Great! Now we're lost!" The officer looks over the car and asks Schrödinger if the two men have anything in the trunk. "A cat," Schrödinger replies. The cop opens the trunk and yells "Hey! This cat is dead." Schrödinger angrily replies, "Well he is now."
Get the Joke:
At the foundation of quantum mechanics is the Heisenberg uncertainty principle. Simply put, the principle states that there is a fundamental limit to what one can know about a quantum system. For example, the more precisely one knows a particle's position, the less one can know about its momentum and vice versa. This is why, "Heisenberg throws his arms up and cries, "Great! Now we're lost!" is funny!

This is why this makes me laugh: "Hey! This cat is dead." Schrödinger angrily replies, "Well he is now."
In simple terms, Schrödinger stated that if you place a cat and something that could kill the cat (a radioactive atom) in a box and sealed it, you would not know if the cat was dead or alive until you opened the box so that until the box was opened, the cat was (in a sense) both "dead and alive".

So we are science nerds that love to make it really simple!