Medical Intuitive Healer for the Mind, Body, and Soul
Did you know that the most complete healing happens on the physical, mental, emotional, and spiritual levels?
Yes, you need to heal the "whole" you if you want to overcome your health challenges and tap into your body's miraculous abilities to heal.
Unfortunately, allopathic (western) medicine fails to address the whole person and fails in so many cases to restore the patient to vibrant health!

Instead, they create life-long patients that need pharmaceuticals and surgical interventions to maintain a minimum level of health.
As a medical intuitive healer, I bring all of my education as a trained medical doctor, my psychic and intuitive gifts that I've been cultivating since I was a child growing up in a rural village in Pakistan learning from my grandmother, and my years of experience working with clients one on one to help people heal their specific physical and emotional dis-ease.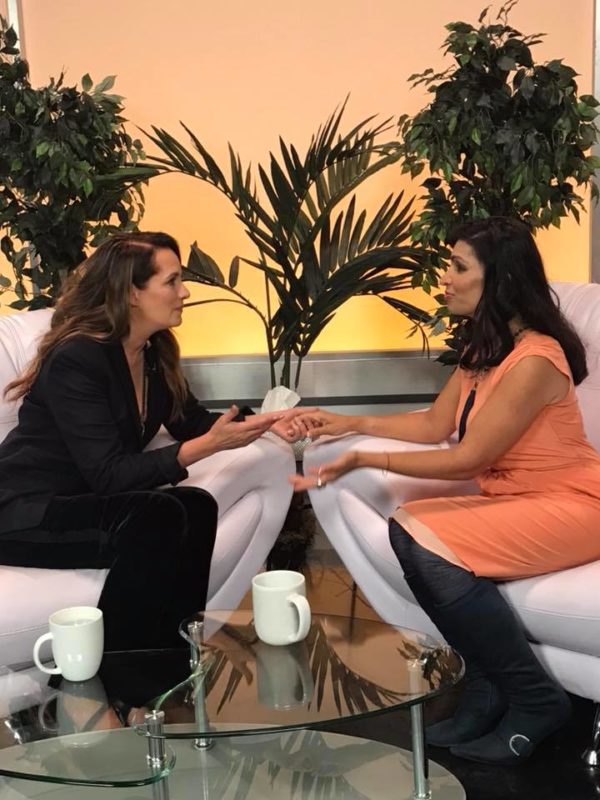 "My sessions with Dr. Sarah Larsen were one of the most extraordinary healing experiences I have ever experienced.

She has an innate ability to scan the body and intuitively diagnose areas in the body that need support via physical touch, nutrition, or emotional support.

I am in the Health and Wellness field and have worked with many health experts and practitioners and I can honestly say that Dr. Sarah is one of the best!

I was in a physical crisis situation a few months ago and Dr. Sarah spent three sessions with me and brought me from an acute place of anxiety to a restored place of physical and emotional balance.

Her nurturing and patient caring was remarkable and I am forever grateful for her support. I highly recommend Dr. Sarah Larsen."

~ Dawna Shuman, Lighthouse PR
In our session, I will scan your body to diagnose the source of your physical and emotional blocks, the source of your discomfort and pain, and the source of your mental and spiritual blocks that unconsciously contribute to your physical suffering.
I will then support you with energy healing for your unique conditions and give you specific actions you can take to shift and heal your physical and emotional blocks, which are the most important to immediately address.
"Dr. Sarah Larsen is a never-ending flow and source of Divine information and pure Love~Joy energy! Her readings are FABULOUS!

More than once, I have witnessed, experienced, and benefited from her unique, gentle, warm, compassionate, caring and inspirational style of leadership, sharing of insight, and intuitive guidance.

My time with her has been beyond helpful and supportive in my personal life's journey and mission.

As a professional intuitive and energy worker, I can attest that Dr. Sarah is a reader for readers, a healer for healers, an intuitive for intuitives… she is truly a gift to all of humanity."

Thank YOU, Dr. Sarah!

~ Lori Spagna, Best Selling Author
Your body desperately wants to heal. Your body wants to restore flow and restore optimal use of the energy potential in each of your 15 trillion cells.
These are steps you can take today to begin the courageous journey of restoring your body to optimal health: drink water, eat vegetables and fruits, walk around the block, get 15 minutes of direct sunlight, listen to guided meditations, laugh with friends or watch a comedy, and get 8 hours of sleep!
Also on the journey to restoring your health, it is important to reduce stress from your work or business, your finances, your relationships, and your overall lifestyle.
Stress is a factor in five out of the six leading causes of death: heart disease, cancer, stroke, lower respiratory disease, and accidents. It is very sad to think that an estimated 75 percent to 90 percent of all doctor visits are for stress-related issues.
"Dr. Sarah Larsen is an incredible intuitive and healer!

Dr.Sarah Larsen is the real deal! She is amazingly compassionate and just being in her presence is calming and healing.

She has helped me and a few of my friends with many life challenges, health issues, and personal problems.

She is always there to guide you in the right direction and give you clear answers to your life questions, without overstepping boundaries which many initiatives can do.

You'll get a better sense of your life's purpose and direction after a reading with Sarah.

I can't say enough good things about her! You have to see her to understand."

~ Jeannette S.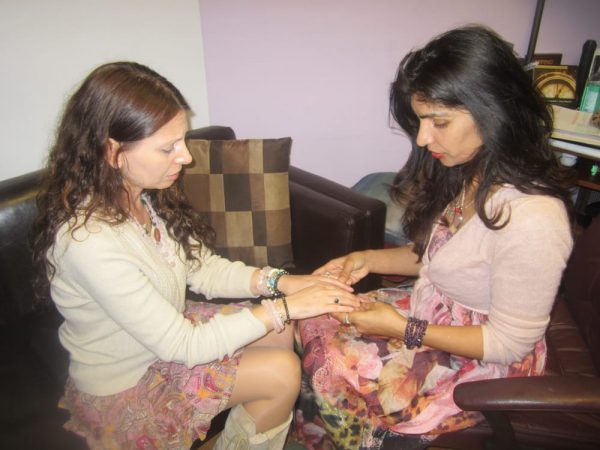 You have the power to heal yourself! You have to power to face your health challenges with courage, forgiveness, and self-love.
You have to power to create miracles of healing in your life!
I would love to help and support you on your journey of healing and offer one-on-one sessions at my office in Los Angeles or online from anywhere in the world.
So much understanding, insight, and healing can happen in a session!
"Since 2012 I have known and learned from Dr. Sarah Larsen. She has been a source of wisdom, clarity and spiritual assistance throughout times of personal difficulty, pain and self-growth.

As an artist, I've grown in the process of my work as I've applied the wisdom and spiritual correlations between creativity and understanding universal laws of energy and furthermore; how artistry is forever affected and shaped by different energy offerings. Dr. Larsen's spiritual coaching has assisted me immensely in my work both as an artist and as a psychologist.

As a psychologist, I am constantly analyzing, and the continuing education on the psyche and all things spiritual as taught to me by Dr. Larsen has heightened my sensitivity and awareness of my true purpose as well as gaining a deeper understanding of my soul.

I always cherish my time with her and look forward to my future talks. I am always thirsty for the type of positive empowerment and valuable knowledge she has to offer and I regard her as a compassionate friend and one of my best teachers in life."

~ Celine Najarian
Do you want to live with vibrant health, deeply connected to love ones and friends, and passionately giving back with your gifts and talents?
Then send me a message at support (at) drsarahlarsen.com to let me know how I can help you or call 424-757-4197 and let's take that next step together!
If you have any concern or feel scared I understand. So find within that courage to take the first step and ask for help… because I can lend you a helping hand and together we can restore your health and get you on the path to living a more vibrant and fulfilled life!
Love and light!
Dr. Sarah
Free "Loving What Is" Guided Meditation
Are you here searching because something in you might be in pain? Is something in you ready to experience "light and truth?" This guided meditation challenges you while loving you.
Get Your Free Guided Meditation